As love changes, best friends become strangers.  2019 saw many romances blossom while other relationships fizzled out.
Here are some of the splits of the year.
Avril Lavigne and Phillip Sarofim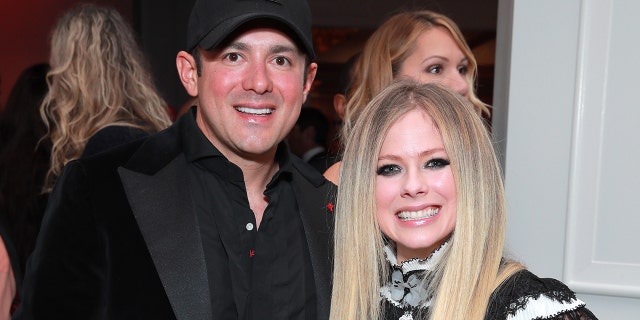 Avril Lavigne, right, attends the 26th annual Race to Erase MS on May 10, 2019 in Beverly Hills, California.
The low-key pair called it quits in late November after dating less than two years. Lavigne, 35, was first linked to the son of Texas billionaire investor Fayez Sarofim after the two were spotted on a dinner date in Los Angeles in March 2018. They reportedly met through mutual friends and had already been an item for a few months at the time.
The "Head Above Water" songstress and Sarofim, 33, were last seen together in June when the former couple stepped out for a day of shopping in West Hollywood, Calif.  – just a month prior, they attended the Race to Erase MS Gala at the Beverly Hilton Hotel.
Justin Hartley and Chrishell Stause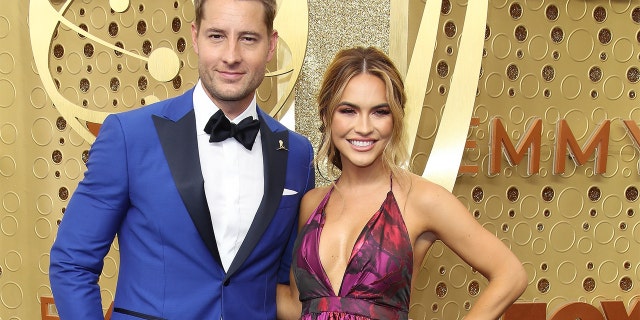 Justin Hartley and Chrishell Stause attend the 71st Emmy Awards at Microsoft Theater on September 22, 2019 in Los Angeles, California.
The "This Is Us" star filed for divorce from actress Chrishell Stause on Nov. 22 after two years of marriage, citing irreconcilable differences as his reason for the split. Though Hartley listed July 8, 2019 as the couple's separation date, Stause filed her own papers on Dec. 2 and lists the date of separation as Nov. 22.
Though the pair has yet to publicly acknowledge the discrepancy, it was widely reported on Dec. 4 that Stause moved out of Hartley's home and will be shopping for a place of her own.
Stause, 38, and Hartley, 42, met during their soap opera days. Chrishell appeared on "Days of Our Lives," and Hartley gained notoriety for roles on both "Passions" and "The Young and the Restless." Stause currently stars in the Netflix series "Selling Sunset."
Ron Perlman and Opal Stone Perlman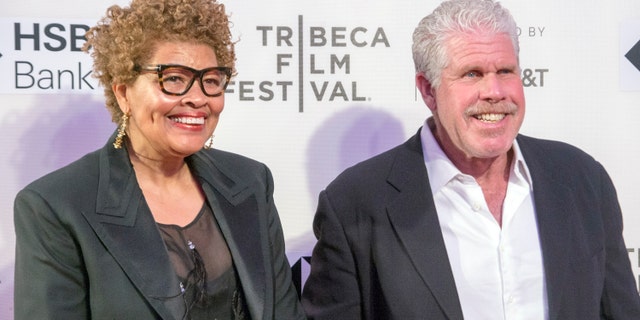 Opal Stone and Ron Perlman attend premiere of Disobedience during 2018 Tribeca Film Festival at BMCC.
The "Sons of Anarchy" actor, 69, filed for divorce from his fashion and jewelry designer wife Opal Stone Perlman after nearly four decades of marriage, after Perlman was spotted smooching actress Allison Dunbar, who works alongside him on his Crackle series, "StartUp."
Perlman and Opal Stone married on Valentine's Day in 1981 and share son Brandon, 29, and daughter Blake, 35.
Ian Ziering and Erin Ludwig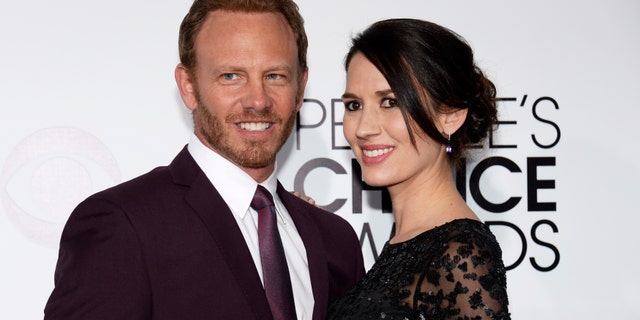 Ian Ziering and Erin Kristine Ludwig arrive at the 2014 People's Choice Awards on January 8, 2014 in Los Angeles, California.
(Reuters)
The "Beverly Hills, 90210" star and the lifestyle blogger announced their split on October 31 after nine years of marriage.
"It is with a heavy heart that I tell you Erin and I are splitting up," the "Sharknado" franchise star explained via Instagram. With our hectic work schedules we could not be busier, and over the last few years have grown apart."
"She is one of the most incredible women I have ever met and the best mom to our kids," he said of Ludwig, with whom he shares two daughters.
Ludwig wrote in her own post: "After 9 1/2 years of marriage Ian asked for a divorce. After having asked multiple times I knew it was time to give up. Knowing that I am not the person to make him happy makes the situation feel more peaceful."
Rosie O'Donnell and Elizabeth Rooney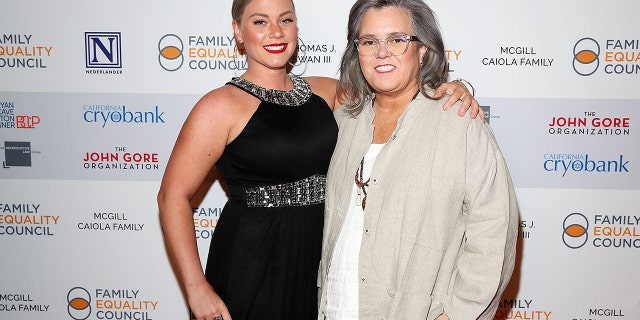 Elizabeth Rooney and Rosie O'Donnell attend Family Equality Council's 'Night At The Pier' at Pier 60 on May 7, 2018 in New York City.
Rosie O'Donnell and fiancée Elizabeth Rooney broke up in early November after dating for two years.
The 57-year-old O'Donnell scrubbed the Boston police officer from her Instagram and Rooney also deleted O'Donnell from her social media, including a photo from Oct. 2018 showing off her engagement ring.
O'Donnell was married to Kelli Carpenter from 2004 to 2007 and Michelle Rounds, who died by apparent suicide in 2017, from 2012 to 2015.
Demi Burnett and Kristian Haggerty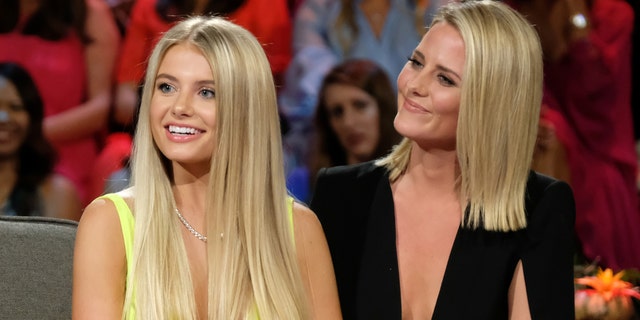 Demi Burnett, left, and Kristian Haggerty.
The first same-sex couple in "Bachelor" nation history, "Bachelor in Paradise" stars Demi Burnett, 24, and her fiancée Kristian Haggerty, 27, announced they were calling off their engagement and splitting up on Nov. 1.
"What has always been at the forefront of our relationship is love and care for one another. Our priority is doing what is best for us. With a heavy heart full of love for one another we have decided it is best for us to take a step back from our relationship. We ultimately want what is best for us in the long run and for us right now, that means being apart and growing individually," they shared in a joint statement on Instagram.
"We have felt so much love and support from you all as you've followed our journey together and for that we are grateful. We will forever be proud of the impact our love story has made and we hope it has helped others feel more accepted and confident within themselves," it continued.
"We hope it reminded others they aren't alone and don't need to be ashamed of who they are. And we hope it shows that two people can love one another in different ways and for us right now that is apart. But we remain committed to encouraging each other, supporting each other and continuing forward in a way best for us."
Jenelle Evans and David Eason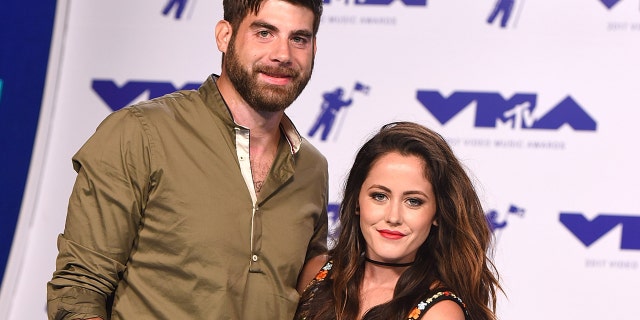 "Teen Mom 2" star Jenelle Evans and David Eason.
(Getty Images)
The embattled "Teen Mom" alum said on Instagram on Nov. 1 that she would be divorcing her husband David Eason five months after he killed her dog.
Evans said the reason for the split was because it's "what's best for my kids and I want to be happy."
Evans and Eason share 2-year-old daughter Ensley. The pair also have three children, respectively, from previous relationships. Evans was married to Courtland Rogers from 2012 to 2014.
Meg Ryan and John Mellencamp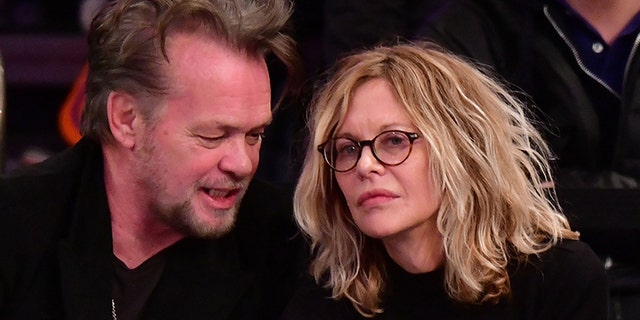 John Mellencamp and Meg Ryan attend the New York Knicks Vs Philadelphia 76ers game at Madison Square Garden on December 25, 2017 in New York City.
(James Devaney/Getty Images)
Meg Ryan and John Mellencamp called off their engagement in November following weeks of rumors that the pair were splitting up after dating on-and-off since 2011.
Although they've been romantically linked since 2011, they broke up in 2014 only to get back together about a year later. They called it quits again in 2015 only to reunite in 2017. She shares son Jack Quaid with ex-husband Dennis Quaid. Meanwhile, he has five children, including daughter Teddi Mellencamp from "The Real Housewives of Beverly Hills."
Jim Edmonds and Meghan King Edmonds