Samsung has shown off five "cutting-edge" projects at this year's Consumer Electronics Show, including the "SelfieType," a virtual keyboard that uses a smartphone's camera.
Created inside Samsung's idea incubation program known as C-Lab Inside, the keyboard utilizes the phone's front-facing selfie camera and artificial intelligence to analyze finger movements before converting the movements into QWERTY keyboard inputs, the South Korean tech giant said in a press release.
"SelfieType requires no additional hardware and it is highly adaptable to various mobile devices such as smartphones, tablets and laptops," Samsung wrote on its website.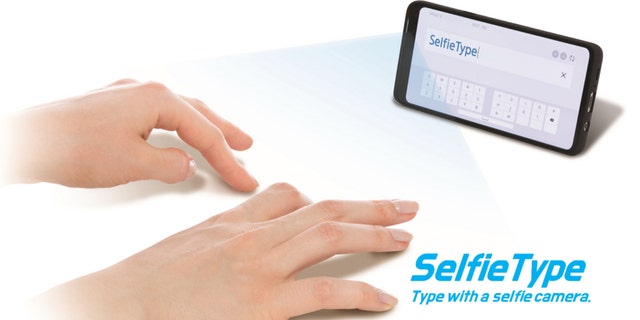 (Credit: Samsung)
SEGWAY SHOWS OFF 'JURASSIC WORLD'-INSPIRED 'STROLLER'
SelfieType is just the latest in a long line of virtual keyboards. The Verge wrote that existing software applications "tend to be slow and inaccurate," which have plagued adoption rates in the past.
The company posted a video to its YouTube page showing how it will work.
Samsung did not announce when or if the product would be available for purchase.