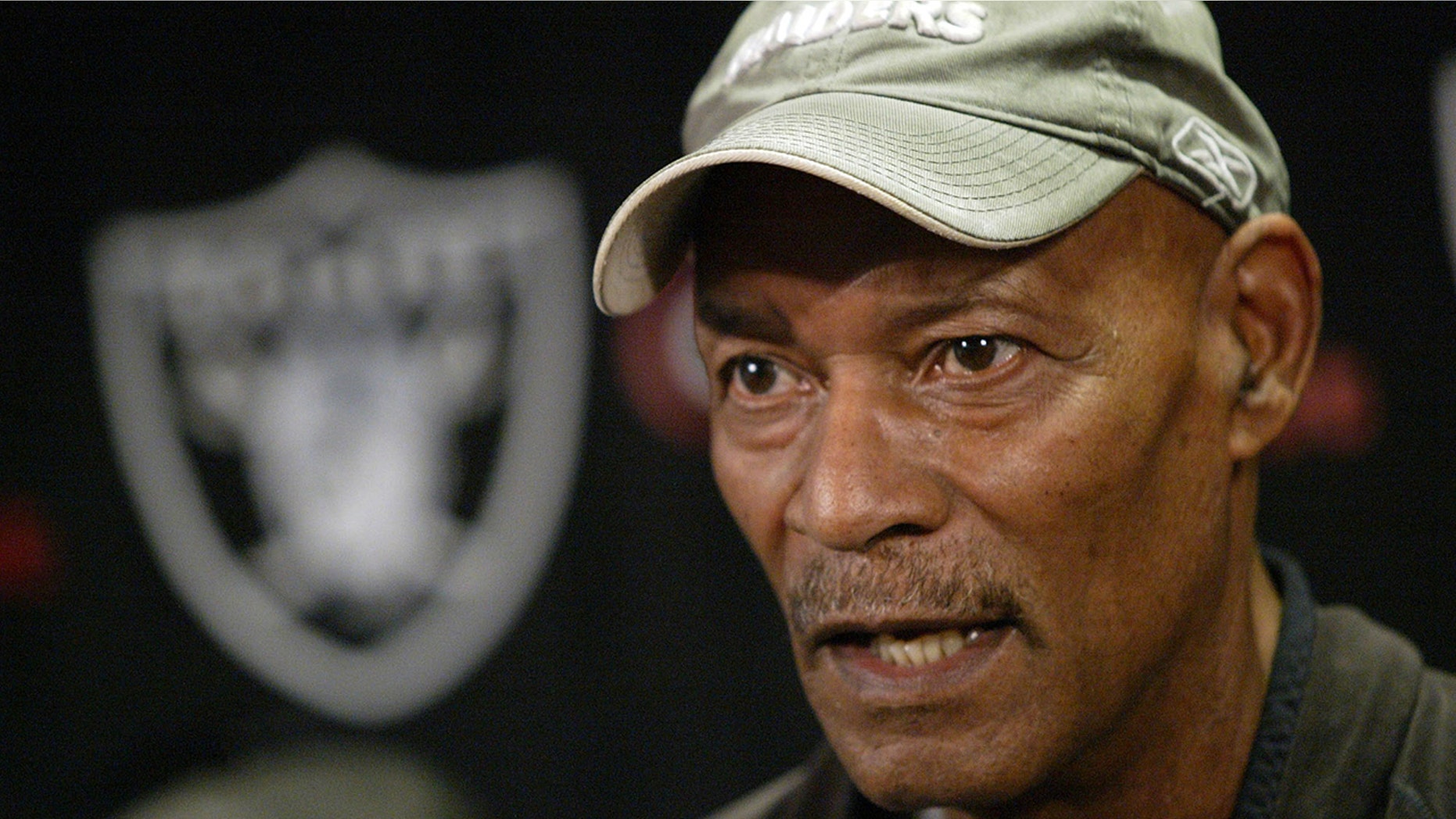 Oakland Raiders legend Willie Brown has died at the age of 78. He is pictured in 2009. (Photo by MediaNews Group/Bay Area News via Getty Images)
Oakland Raiders legend Willie Brown has died at the age of 78.
He was known for creating one of the NFL's most iconic moments on January 9, 1977, when he raced 75 yards to the end zone to score on an interception from the Minnesota Vikings during Super Bowl XI.
Hall of Fame president and CEO David Baker said Tuesday in a release: "Willie Brown was the epitome of the Raiders' motto of 'commitment to excellence' that was integral to the team's sustained success. He embodied virtues like passion, integrity, perseverance and always led by example. His character, on and off the field, made all those around him better.
"His legacy will be preserved forever in Canton, Ohio to inspire generations of fans."
CLICK HERE FOR MORE SPORTS COVERAGE ON FOXNEWS.COM
Brown was a defensive back who played professionally for 16 seasons. Al Davis acquired Brown for the Raiders in a trade from Denver in 1967 in one of the best moves he made during his Hall of Fame career running the Raiders.
Brown went on to have a brilliant career over 12 years with Oakland, highlighted by his score in the Super Bowl following the 1976 season. Brown was one of the game's best lockdown cornerbacks and fit perfectly in Davis' preferred bump-and-run style of defense on the Raiders. He intercepted 54 passes, was a first-team All-Pro five times in the AFL and NFL and made the Hall of Fame in his first year of eligibility in 1984.
Owner Mark Davis called Brown "one of the greatest to ever play the game." He thanked Brown for how he treated his mother and Al Davis' widow, Carol Davis. Mark Davis said Brown always helped Carol Davis up and down the stairs on the plane, joined her for dinners on the road and came to her birthday and Mother's Day dinners each year.
"It was Willie who was her best friend," Mark Davis said. "We loved and will miss you Willie."
CLICK HERE TO GET THE FOX NEWS APP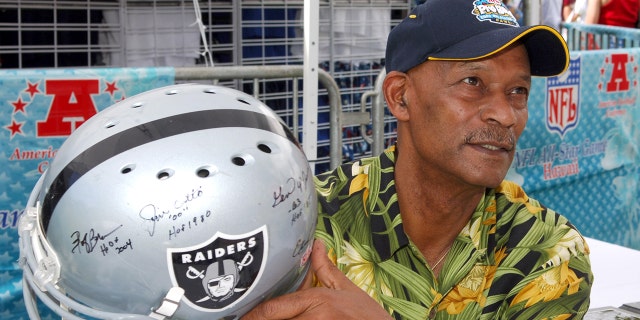 Willie Brown holds an autographed Riddell Raiders helmet at the Pro Bowl Footbal Festival at Kapiolani Park in Honolulu, Hawaii on Saturday, February 11, 2006. (Photo by Kirby Lee/Getty Images)
Brown played his college ball at Grambling under the great coach Eddie Robinson. He was undrafted after leaving school and was cut by the Houston Oilers in his first training camp in 1963.
He then signed with Denver and became a starter midway through his rookie year and was an AFL All-Pro in his second season.