Automaker Aston Martin is working with the special effects supervisors from the James Bond film franchise, to develop 25 recreations of the iconic DB5 as seen in the 007 film 'Goldfinger.' The coupes will be equipped with functional smoke screen generators, simulated oil slick spreaders, recoiling machine gun barrels that emerge from the front corner lights and feature illuminated flashing tips and a smattering of other gadgets as well.
Aston Martin is putting plenty of firepower into its first SUV.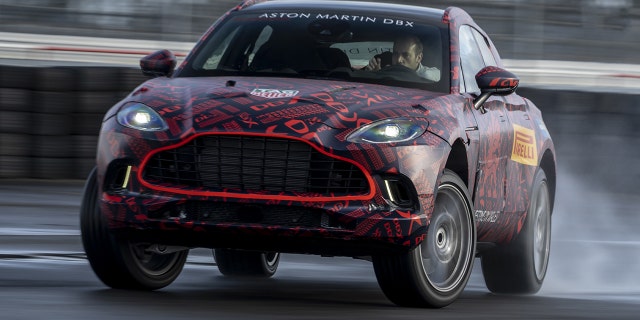 (Aston Martin)
The DBX, set to debut in December, is powered by a 542 hp twin-turbocharged V8 that promises race track performance coupled with off-road capability and a long list of accessories to accommodate a variety of recreational activities.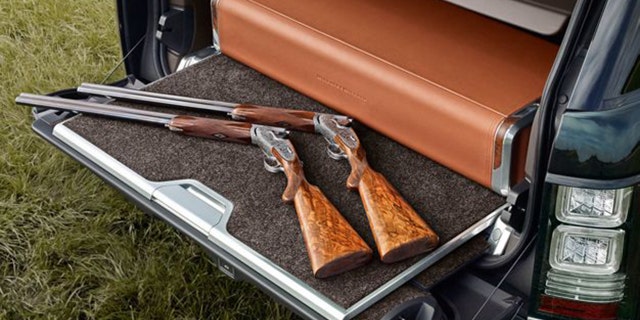 (Land Rover)
One of them is a gun cabinet, which can be paired with a custom shooting stick. Images of the option have not been released, but competitor Land Rover has previously offered a special edition Range Rover equipped with a Holland & Holland box.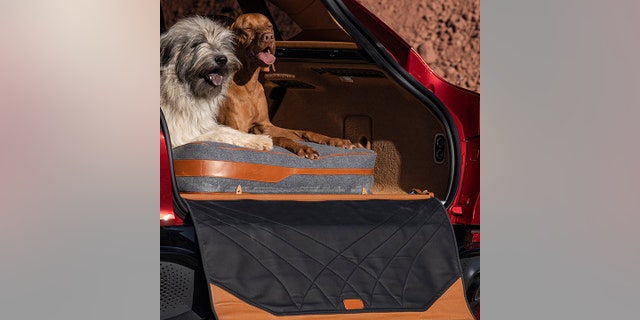 (Aston Martin)
For animal lovers, the DBX can also be had with a Dog pack that includes a partition, a bed, a bumper guard to protect it from scratches and a portable dog washer, while a leather-upholstered child seat is available.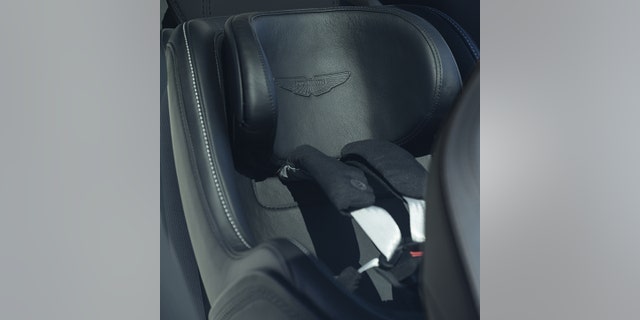 (Aston Martin)
There's also a Snow pack that comes with a ski rack, ski bag and boot warmer, and an Event pack with chairs, a picnic basket, hamper and umbrella storage – it is a British automaker, after all.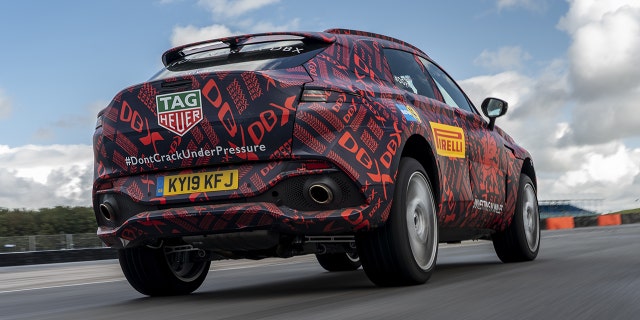 (Aston Martin)
Aston Martin promises the DBX will be able to corner and brake like its sports cars and hit a top speed in excess of 180 mph. Prices have not been announced, but are expected to start in the neighborhood of $200,000.