The LiveWire is one of the first battery-powered bikes from a major motorcycle maker and a dramatic departure for Harley-Davidson. Does it have the stuff to electrify the brand? Fox News Autos editor thew a leg over one to find out.
Harley-Davidson has resumed deliveries and sales of its high profile electric Livewire motorcycle after diagnosing an issue that halted production earlier this week.
The company said the "non-standard condition" that led it to warn owners not to charge their motorcycles on home power outlets was tracked back to a single occurrence and that they can resume the normal operation of their motorcycles.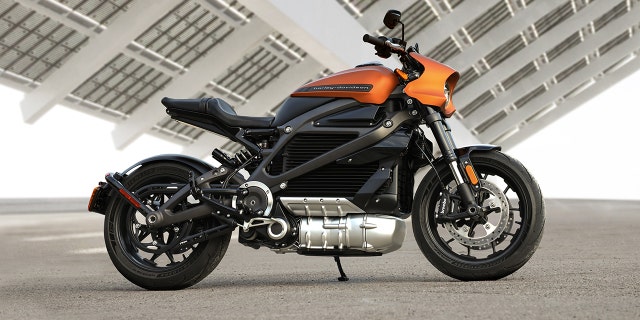 (Harley-Davidson)
"We take pride in our rigorous quality assurance measures and our drive to deliver the world's best motorcycles," the company said in a statement.
The $29,799 Livewire is Harley-Davidson's first electric motorcycle and will be followed by a full lineup of battery-powered bikes in the coming years. The company has not said how many Livewires have been sold to date.